Greetings!
[
]
Hello to whoever reads this! My name is Alittlebitofcyanide, but you can call me Cyanide Cola, CC, or anything else really. I am the founder of this wiki, and I really hope it is going to take off.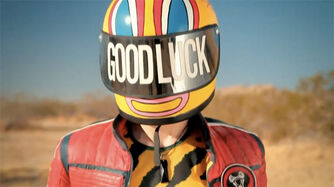 Actually, at this point in time things aren't going so well, but if you are a new user and you've actually reached this user page, congratulations. Once again, I hope you contribute to this wiki, adding your stories and characters.
If you need any help, you can just message me in my talk page or message the other admins. Happy writing!
About the Admin
[
]
I am an average teenage sophomore who lives in an indeterminate country, and I don't think I would like to broadcast my whereabouts. LOL. But anyways, I love the Hunger Games (though the movie was kind of off), the Secret Series, and the Inheritance Cycle (obviously). I'm kind of neat when I do things, but I can get really sloppy when it comes to handicrafts.
I am a movie junkie for life and have a great time quoting some of my favorite movies. I can get along well with others. Well, I guess there's nothing more to be said about me, so I guess I'll leave you to whatever it is your doing. Cheers!